I love Modern Cat Furniture!! A few years ago I made the commitment to only have nice looking cat furniture. I was more than grossed out by the ancient carpeted cat towers that were now falling apart. Since budget was an issue I tried to find attractive pieces that would last a long time and not break the bank.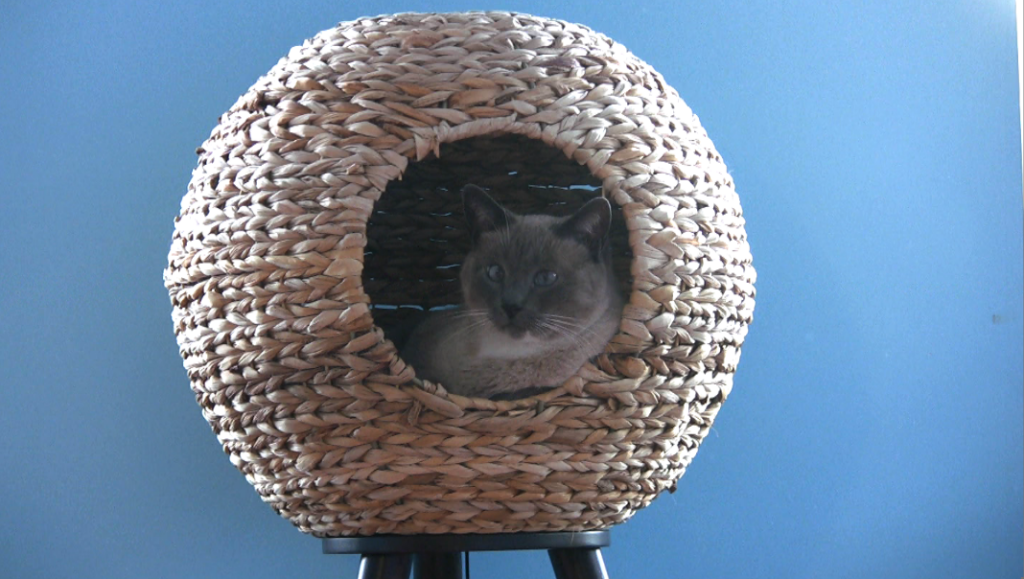 I have been very inspired by Cat style expert Kate Benjamin of Hauspanther. Kate really started the movement for the stylish cat! Why shouldn't cats have nice things too? Yes, she was so right and finally years later there are an assortment of very stylish cat furniture to choose from.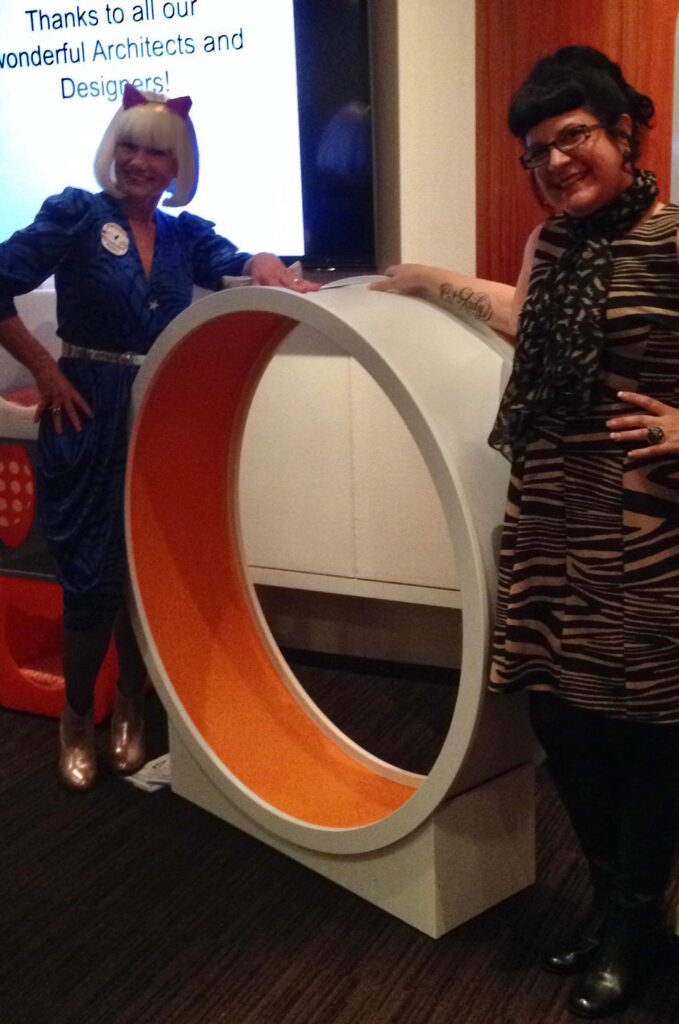 I also have been very inspired by the Catification books Kate Benjamin wrote with Jackson Galaxy. The books are full of great educational information and DIY projects about catifying your space to be both functional and stylish for both cats and humans! You don't have to break the bank to have a stylish cool house full of great places for your cat to lounge and snooze. There are ideas and products for every budget.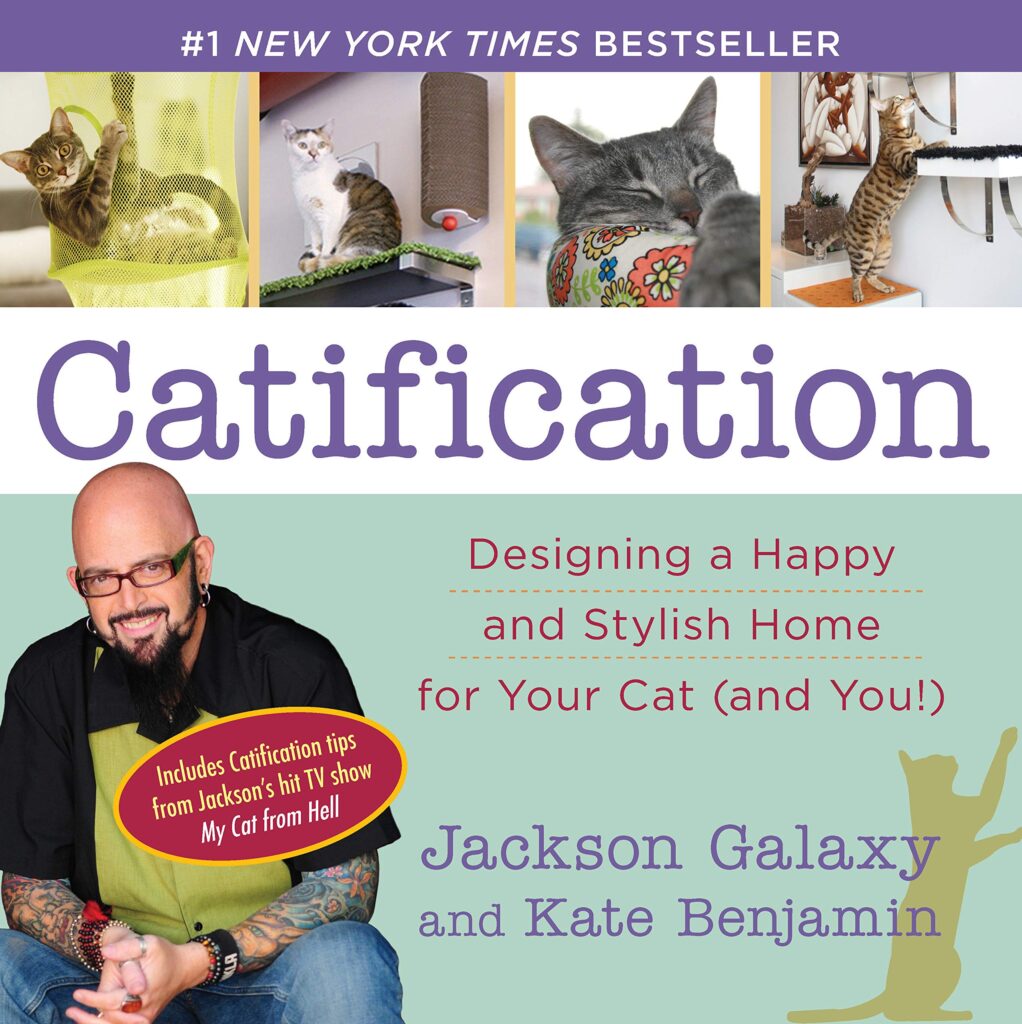 Learn more about Catification here. https://www.jacksongalaxy.com/blog/what-is-catification/
Check out the Hauspanther website for lots of cool modern products and great DIY ideas! https://www.hauspanther.com/
One thing I find with a lot of cat products is they are made for small kitties. The Furballs are large cats. Not fat, large and so many of these cat condos are too small for them.
I searched for months for a new Cat Tower to replace the disgusting carpeted one we have had for years. I was so excited when I found the Lazy Buddy Modern Cat Tower on Amazon. I was able to check off all my boxes. It was affordable. I loved the clean modern design. It was cleanable. It fit nicely in front of the window. It is also very sturdy. And it was big enough for my large cats, especially my black cat Buddha. When my friend Terry came over to build it we found it was very easy to put together and took about 20 minutes. It is quite strong.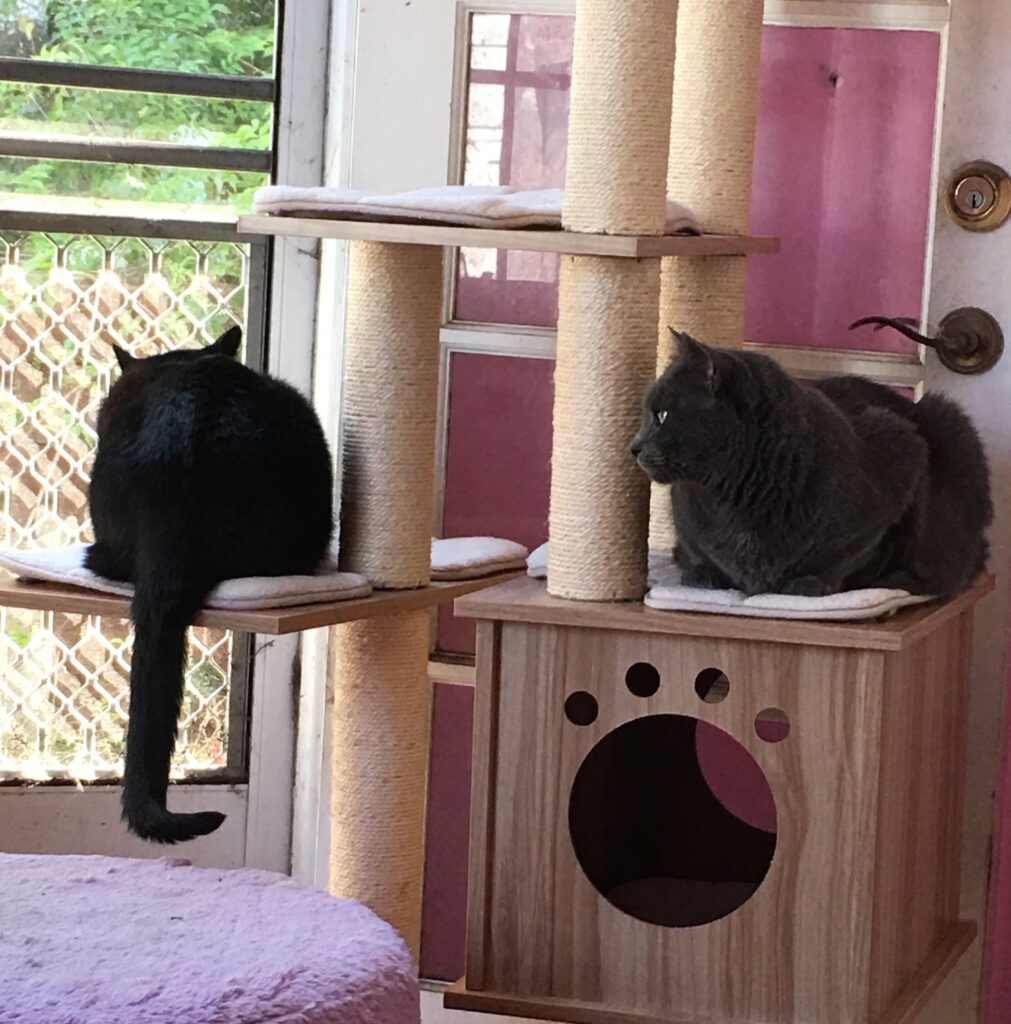 I wanted the super cool Kitty Kasa Cube for a long time and we finally got one this summer. It's tucked away under the living room table and makes a cool get away.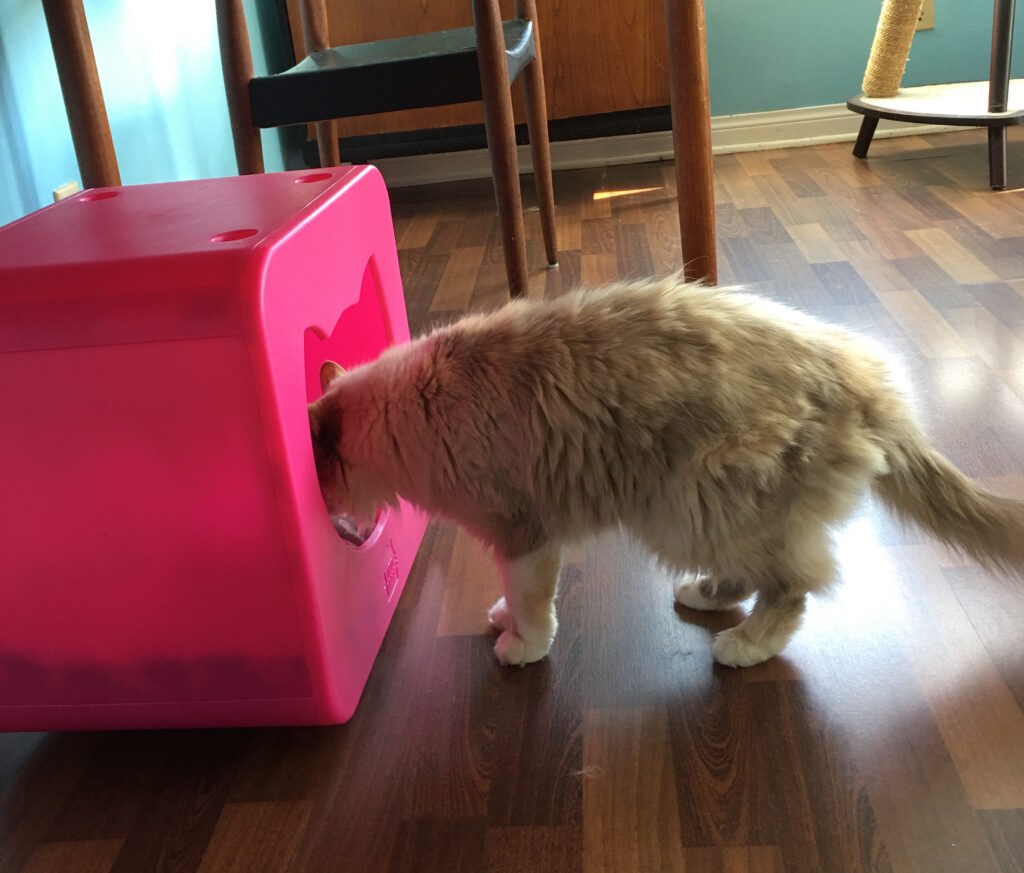 We also got two new scratchers on Amazon over the summer. All the Furballs use these for hanging out, napping and scratching. I decided to go with a different brand than Petfusion because the price was better and every penny counts right now. The Petfusion Longer we had from 2015 served us well and the furballs would have gladly continued to use it but it was gross and needed to go. I loved that it could be recycled!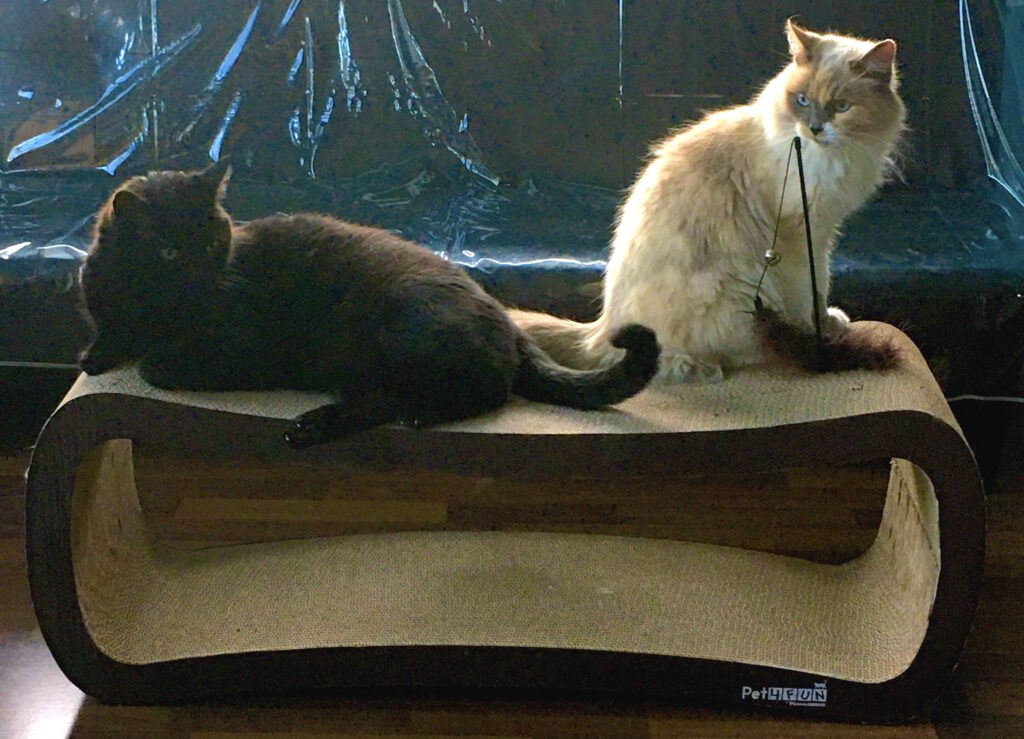 Here are some affiliate links to the products I love. Most are featured in our review video above.
Kitty Kasa Activity Cube $34 – https://amzn.to/2RqnSPV 
Kitty Kasa Gym $49 – https://amzn.to/35Vt0iO 
Kitty Kasa Bedroom $69 – https://amzn.to/35Vt0iO  
Petfusion Lounger – https://amzn.to/2lx4t1Q
Petfusion Modern Cat Tree House – https://amzn.to/3dIrwNE
The Refined Feline Lotus Cat Tower $339 – https://amzn.to/2pWphSI 
The Refined Feline Lotus Leaf Cat Shelf https://amzn.to/2OtbE79 $74.99  
The Refined Feline's A-Frame Cat Bed Scratcher $94.99 https://amzn.to/2OVTutw  
The Refined Feline Refined Litter Box – https://amzn.to/2qRjhv3   
Sauder Natural Sphere Cat Tower – https://amzn.to/2kVLbTE  
Modern Cat Furniture Catit 
Vesper Cat Furniture V-high base – https://amzn.to/2OQ1X1A 
V-cube – https://amzn.to/2XVEgJq 
V-base https://amzn.to/2OQgZ7x 
Cubo –  https://amzn.to/2XU7hoB 
Cubo tower – https://amzn.to/35G0Ub5  
Lazy Buddy Modern Cat Tower
68″ – https://amzn.to/2okQJbS
Pet For Fun Loungers https://amzn.to/3lJTqN9
Jumbo Lounger – https://amzn.to/2GjpiI9