It's been a year since we have posted on our website! We are back! So to start off we are going to do a Halloween Ghostie Giveaway from our Etsy Shop! There will be 13 lucky winners! This is our very first Giveaway!!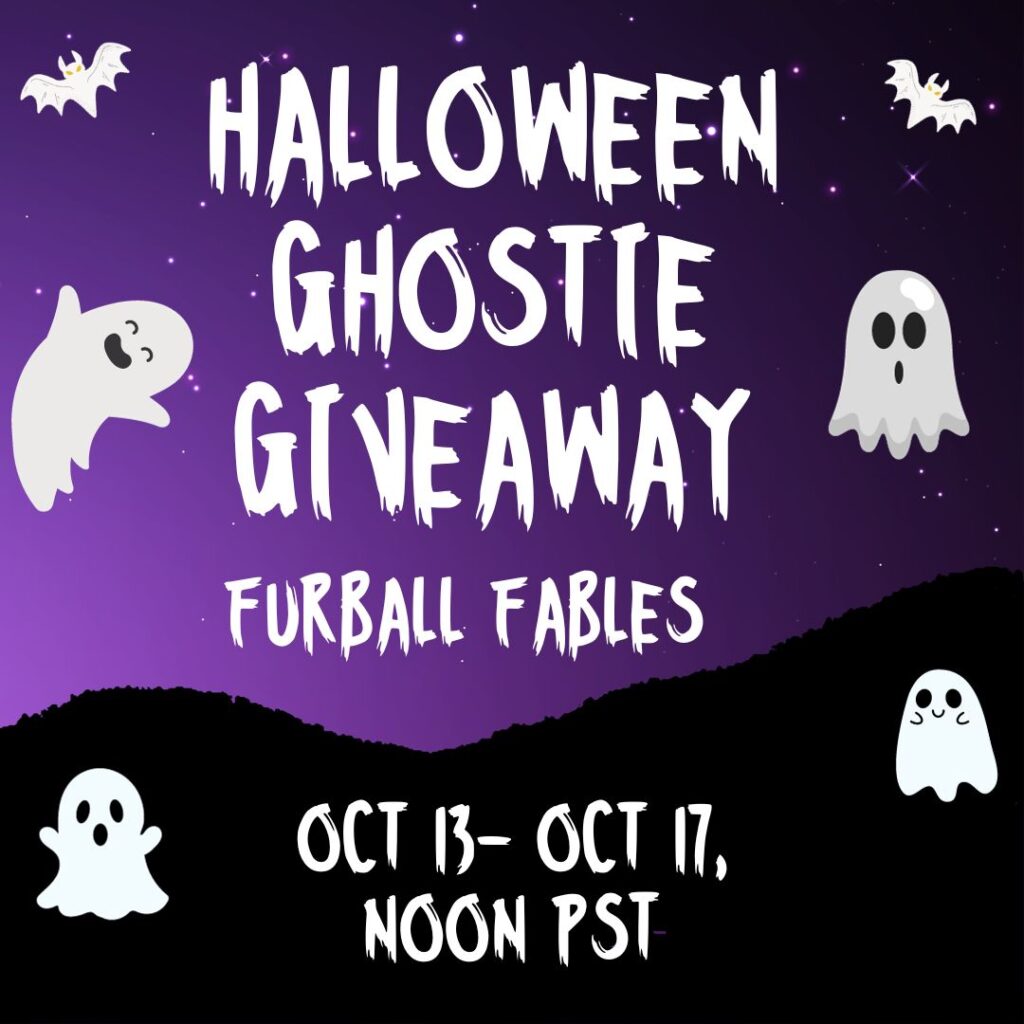 We are going to run this contest from  Friday October 13 to Tuesday October 17th, Noon PST. The give away will be open to all followers and subscribers on Youtube, Facebook and Instagram. The Giveaway is open to US residents only.
How to Enter – Sign up for our New Mewsletter by Visiting FurballFables.com and scroll to the bottom of our page to the Hot Pink order form that says Get The Best Cat Mews Straight into your Inbox. Sign Up.

Winners will be announced on October 18th. Winners will be picked by random. We will send an email to all winners on October 17th and make announcements on our social media accounts on October 18th.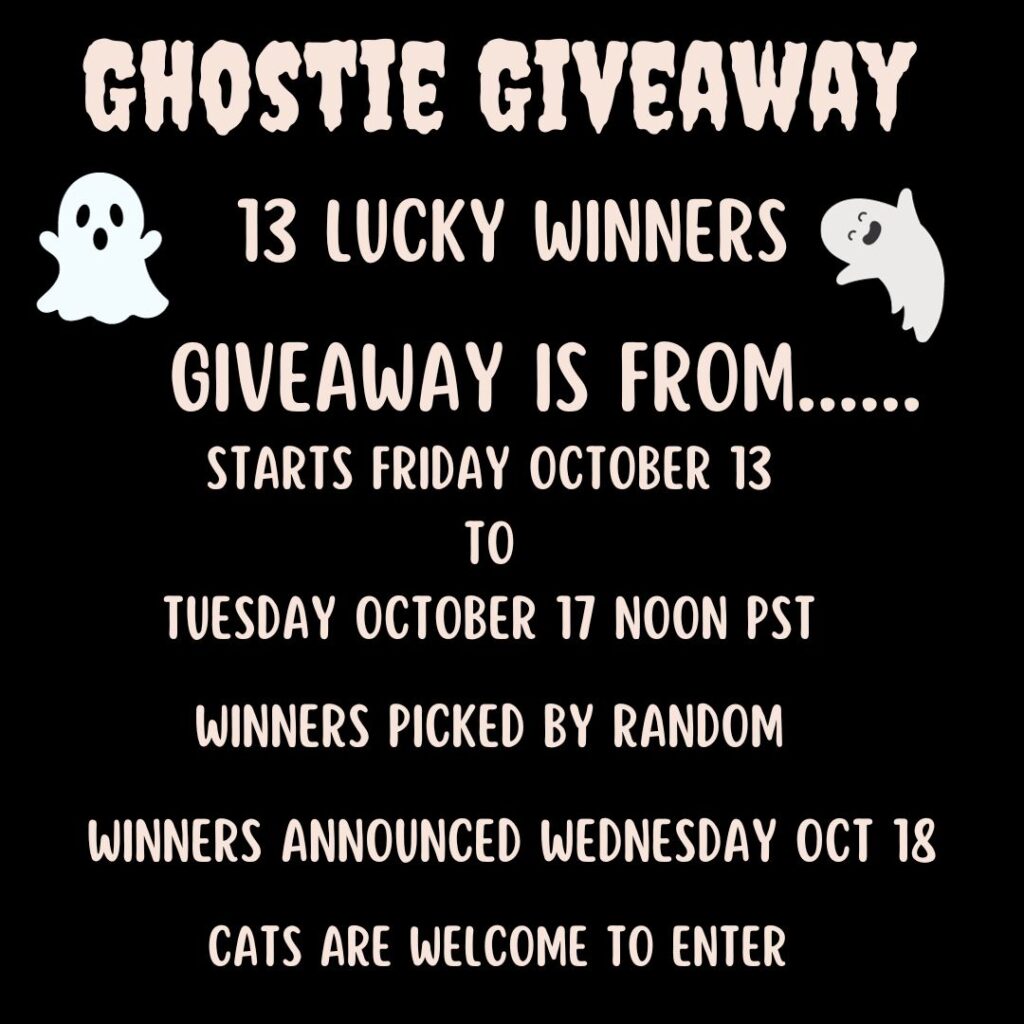 Giveaway Prizes – Grand prizes – T-shirt (1) Treat Tote Bag small (1) Mug (1)
Other prizes – Ghostie Bracelets (3) Ghostie Cat Toy (3) Halloween Postcard Set (4) Winners can choose what t-shirt, Treat Bag or Mug they would like.
Our New Furball Fables Mewsletter – Join in the Fun! We want a new way to communicate with our Furball Friends. We have lots of fun ideas for our once a month Mewsletter. We want to share stories, Behind the Scene Stuff, DIY ideas, Product reviews, Cat Nanny Tips, Free Digital Downloads, Sneak Peeks, exclusive contests and giveaways and much more. We promise we will NEVER share your info or spam your account.
Make sure to visit our Etsy Shop! We are dedicated to creating products for both Cat People and Cats!