Every year we re-do our Catio Cat Garden. It's just the nature of things that it dies out in the late winter. This is in part because the Furballs start to use the garden boxes as a litter box and partly because the Cat Nanny here forgets to water.
So every year we spend a few weeks redoing the plants.  We research what plants are "cat safe" for the garden and what they would like. Then it's off to the various Nurseries and Home Depot. It was quite different this year because of Covid 19. Many places we usually go to were closed. The line at Home Depot took 45 minutes.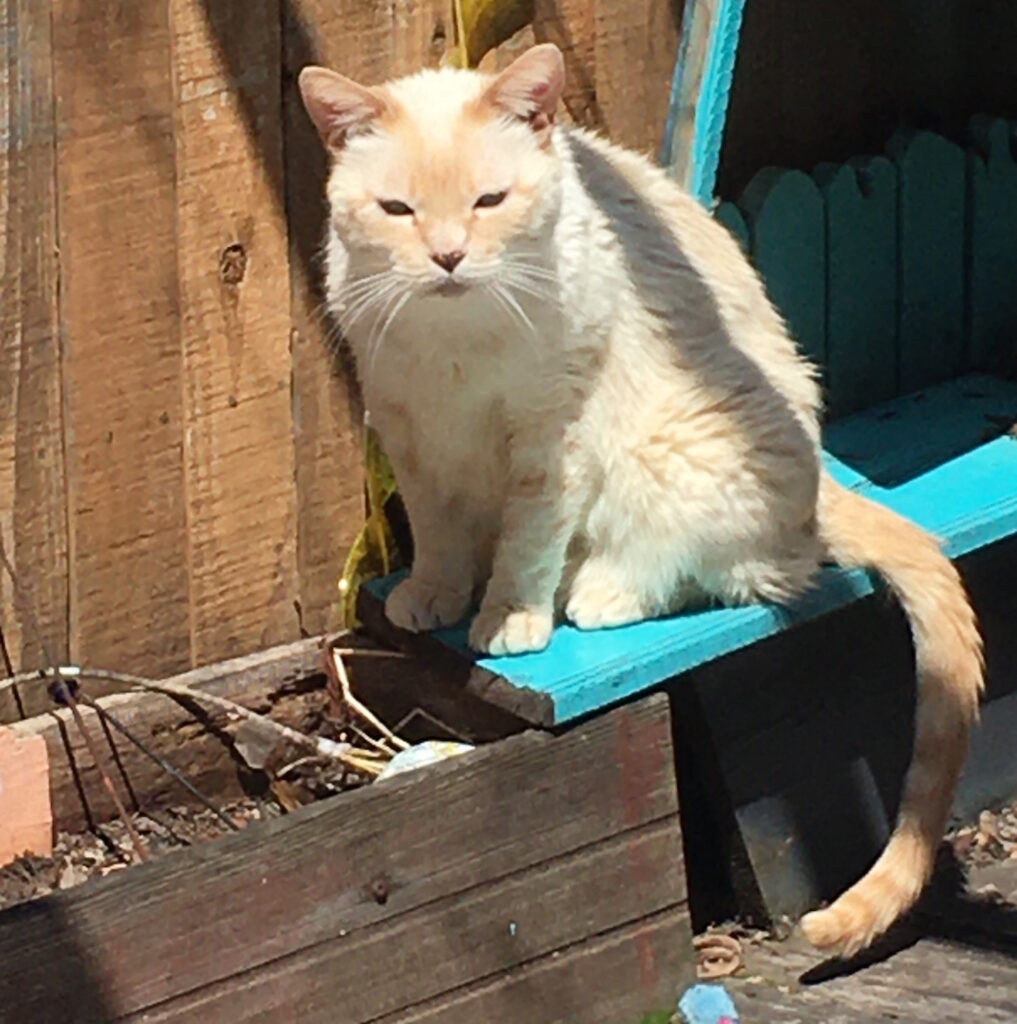 The cats go crazy when they see the plants and grasses. They eat too much the first day and barf some of it up. But that stops quickly and then they enjoy having a little nibble every day. The Cat Grass is the most popular and everyone here enjoys a few bites. This Cat garden was created in our small Catio space. The Furballs do not go outside because we live in an area with a lot of coyotes and hawks. All five of the Furballs love the outdoor Catio space which is enclosed and spend a lot of time there during the day.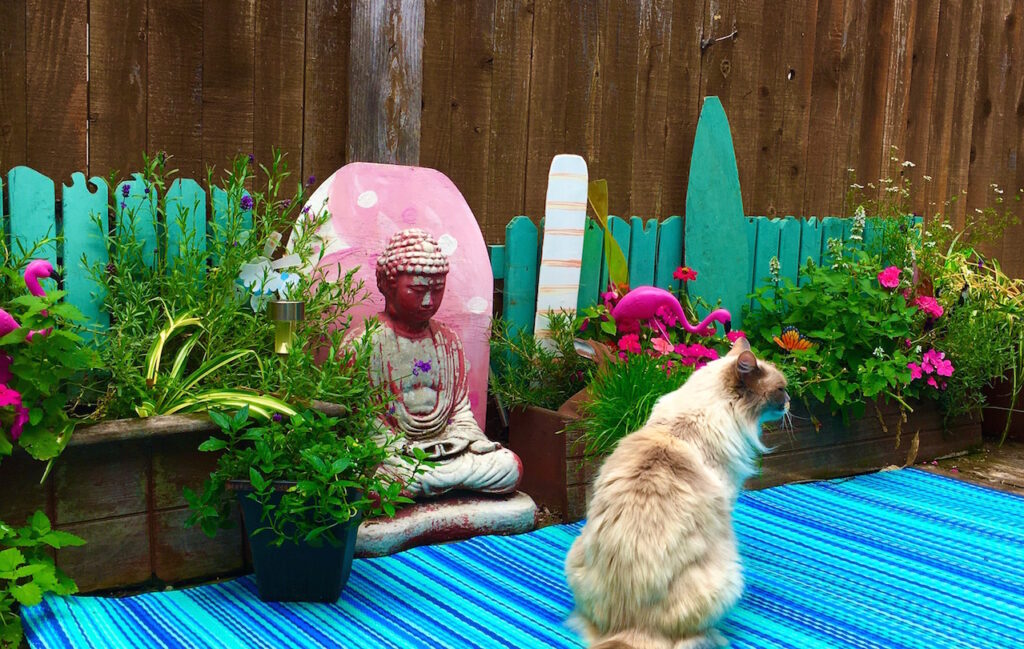 Small indoor Cat Gardens can be created with things like wheatgrass, oats, barley and herbs like basil, sage, parsley etc. You just have to experiment. But do make sure the plants are safe for cats. Many plants are toxic for cats. Please visit Toxic and Non-Toxic Plants | ASPCA https://www.aspca.org/pet-care/animal-poison-control/cats-plant-list
Usually the garden is planted sometime in the Spring. I do add plants as they become available over the seasons or as some die out. See below for the list we used when we went shopping. Not all these plants are available of course, depending on where you live and what time of year it is.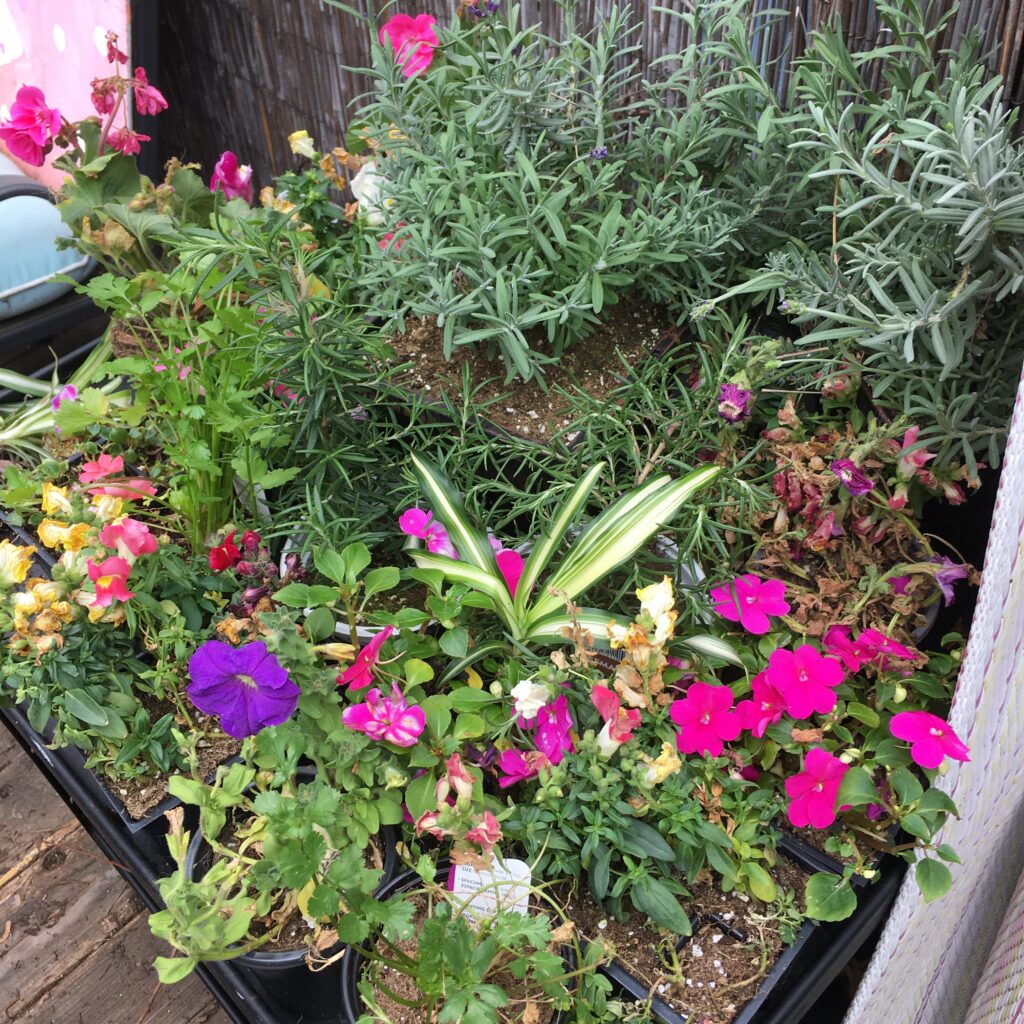 When the Catio doors are opened in the morning all the furballs rush out there and the first thing they do is give everything a sniff and have a bite of cat grass. You find a lot of joy seeing your cats enjoy a garden made just for them! So we highly recommend creating some kind of garden for your cats!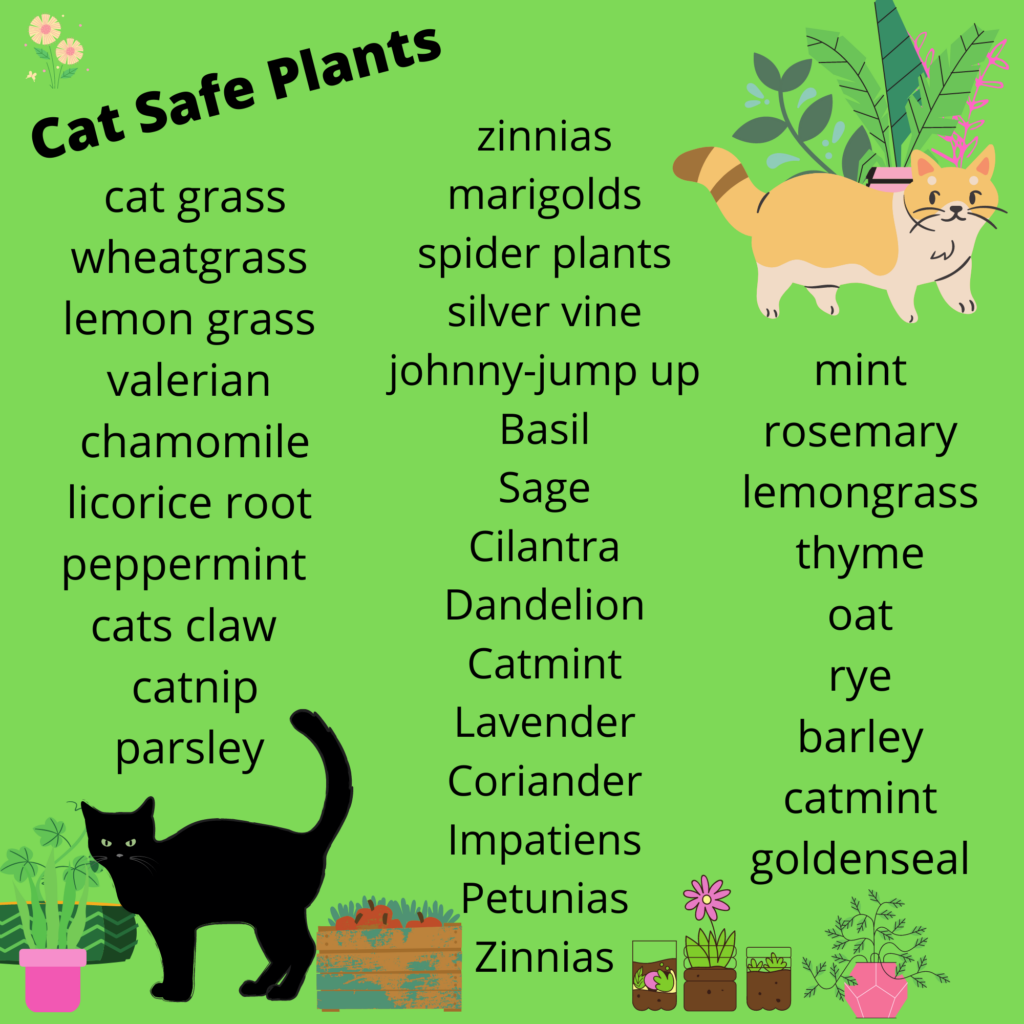 Lavender and Aloe Vera – I did want to add that lavender plants itself isn't toxic to cats and I only see the furballs smell, never eat it, but formulations from the plant can be. Lavender essential oils can be deadly for your pet because of its concentration. Also as someone pointed out Aloe is on the list for being mildly toxic to cats but I have found this debatable. I have used it on cats before. According to the ASPCA the gel is considered edible. It is very messy and really yucky tasting! It is the outside of the plant that can be toxic, so if you decide to have Aloe Vera in your garden be careful, know and watch your cat closely.