You know how cats are, sometimes they will play with the toy, sometimes they won't go near it, or other times the box is the real winner. So we thought it would be fun to show our favorite toys from Amazon with the Furballs actually playing with the toys!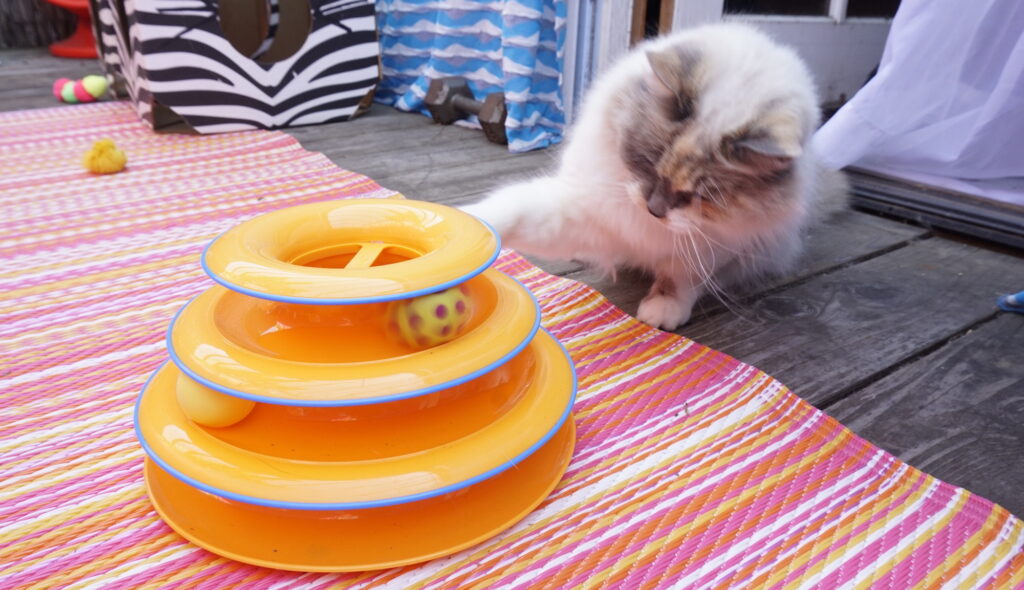 We went through a lot of toys to come up with this list. Some are bigger hits then others. You may know from your own cats, that not all cats play the same way or with the same toys. Our Elfin prefers to play by himself when the other Furballs are sleep. Fairy Princess goes absolutely crazy for paper scrapes and boxes.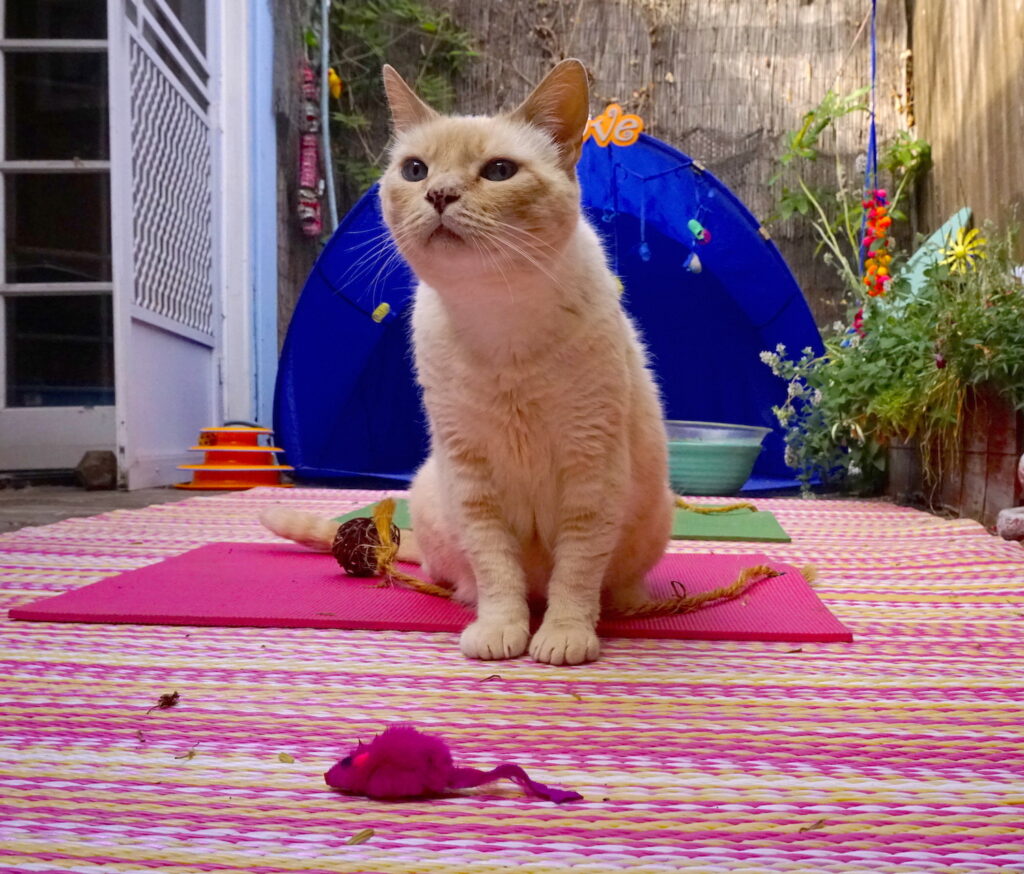 It was kind of hard to decide what to include on this list because there are a lot of great cat toy sellers on Amazon. But I went for the ones that cats love best!
Cat Nip Toys
Catnip Fish KTCLCATF Price $4.79 for 3 – https://amzn.to/2lwP8hP
Catnip Snake by OurPets – $4.29 – https://amzn.to/2mvqCOj Catnip Carrot by OurPets $3.95 – https://amzn.to/2mtyEqY
KONG Kitten Kickeroo Cat Toy $8.99 https://amzn.to/2rAL16Z
Ball Toys
Petstages Cat Tracks Cat Toy $8.99 https://amzn.to/35y3Gzg
Bergan Turbo Track $15.59 https://amzn.to/2rBnXoF
The Bergan Turbo Scratcher Cat Toy 7.34 https://amzn.to/2li6UFH
Bergan Turbo Scratcher Cat Replacement pads – https://amzn.to/2TtGsHr
Wand Toys
Cat Dancer Cat Charmer $3.50! https://amzn.to/2mzBDxW
Go Cat Teaser Cat Catcher Wand Cat Toy $8.95 https://amzn.to/2rt02YP
Da Bird $8.95 https://amzn.to/2KY5ZUi
This post contains affilate links from Amazon which may pay us a small commission and helps supports this channel.