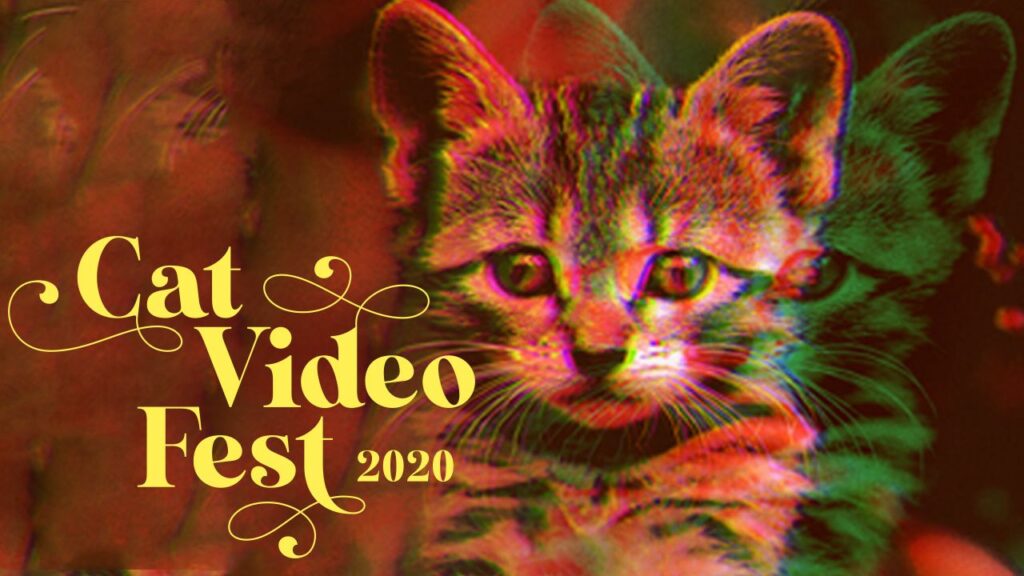 We are super excited about the 2020 CatVideoFest which opened last weekend and is traveling around the U.S. right meow! It is coming to our home town, Los Angeles this weekend. The new reel is curated by CatVideoFest Top Cat Will Braden, the creator of Henri Let Chat Noir videos! The reel travels around the country to various theaters. Last year CatVideoFest raised more than $50,000. This year they hope to double that number. They raise money for cats in need through partnerships with local cat charities, animal welfare organizations, and shelters to best serve cats in the area.
This year our video "Best Careers For Cats" will be shown in the festival! This is our fourth time in the festival and it is both exciting and an honor!!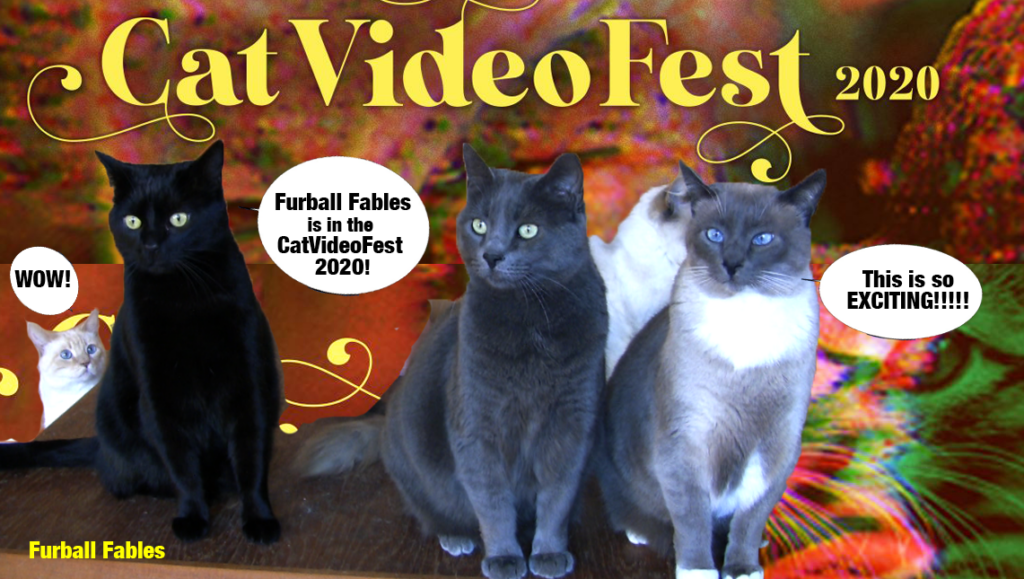 We can't tell you how incredible and fun it is to watch 70 minutes of Cat Videos with a live audience! And Will puts together a very entertaining show with edited content like ours alongside funny spontaneous clips of cats doing funny stuff! Very enjoyable. We especially would like to thank Will Braden for including edited videos like Furball Fables, Cole and Marmalade and Owl Kitty. So many festivals go for the cat doing funny clips only and ignore the higher art form (or lowbrow!) of edited content which is often even funnier.
We caught up with Will for a spontaneous interview at the CatVideoFest in 2016. He was charming and very funny!
We encourage you to go see the CatVideoFest if it is playing near you! We promise you that you will laugh out loud at least one and probably more than that. It will increase your happiness and support cats who really need some help!
To learn if the CatVideoFest is coming to your town please visit http://www.catvideofest.com