Could Furball Fables take a stand pawlitically? I wanted to make some kind of statement even though I was warned it wasn't a good idea. I had never been a person who was interested in politics until this year. I loved the idea of doing a funny pawlitical video so I set out to find a way. (Make sure to watch the Americats video at the end of this post!)
None of the furballs were running for President. Many people have told us they would support Yogi Otto for President. But I have had to explain that he is a Russian Blue and not very trustworthy. Elfin has the movie star good looks and a fun, wacky purrsonality that could go far but he's really only interested in cat treats and nip.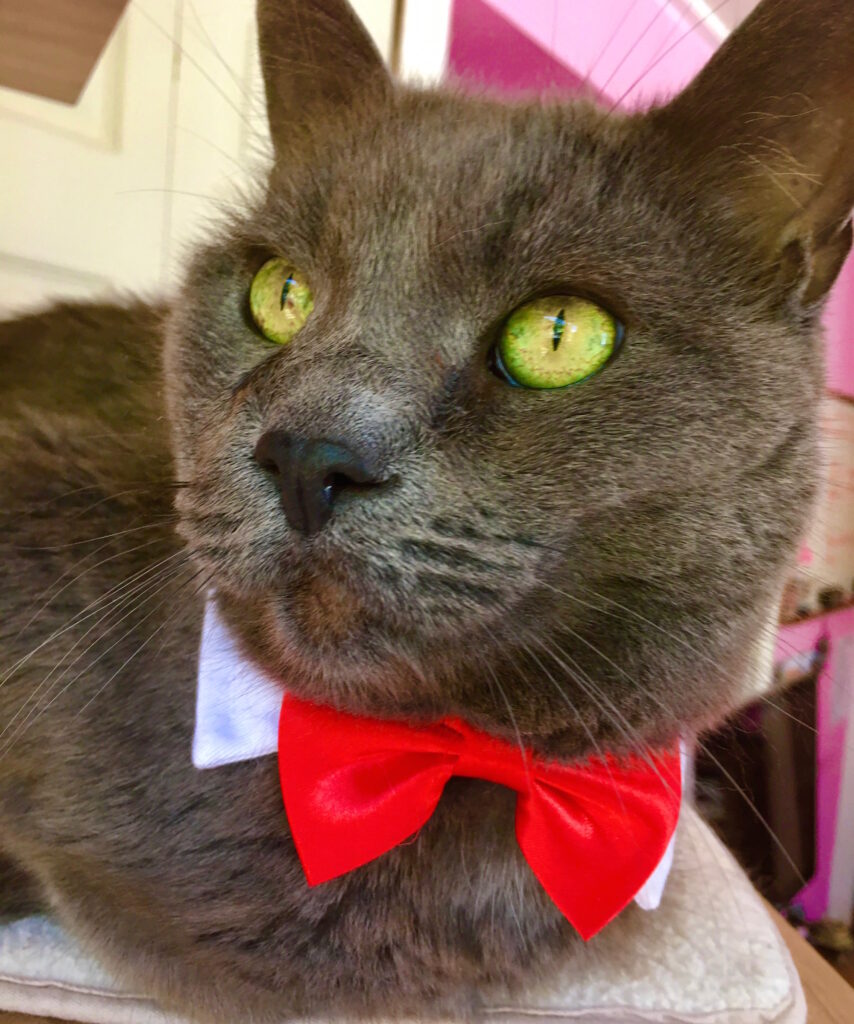 I did my homework first. What if cats ran for pawlitical office? Is it finally time for the Purr Revolution? Felines already rule the house and want to rule the world so why not the White House.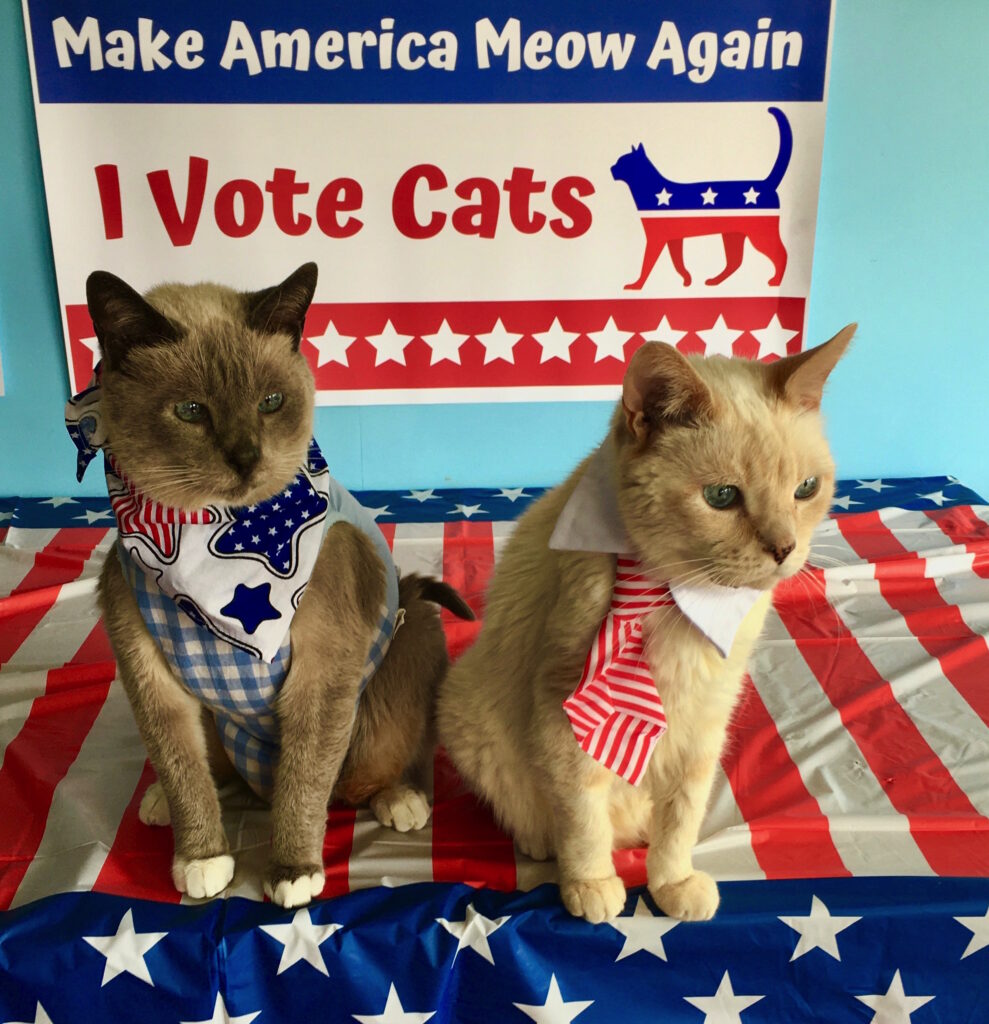 Do cats have what it takes to win? They are bossy, cute and have lots of purrsonality so maybe. They are also known to be sassy, untrustworthy, sneaky and have a "I don't care cattitude" yet maybe these are qualities that might help them get elected.
What would their pawsition be on the issues? Get rid of all the rats in pawlitics, Universal Vet Care for all, keep catnip legal, equal rights no matter what the color of your fur, give every homeless cat a home who wants one, make declawing illegal and no more kill shelters to name a few.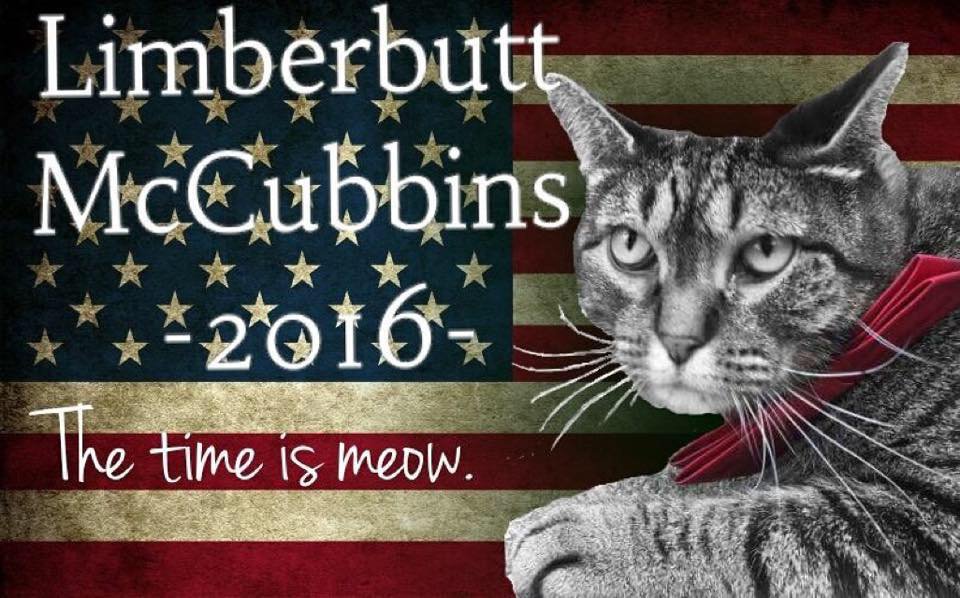 There are plenty of cats that have run for office in the past. Limberbutt McMubbins ran in 2016 and officially registered his candidacy for President of the United States with the FEC. He had a website that listed his platforms including fair wages and affordable health care for animals.(https://www.facebook.com/Limberbutt4President2016)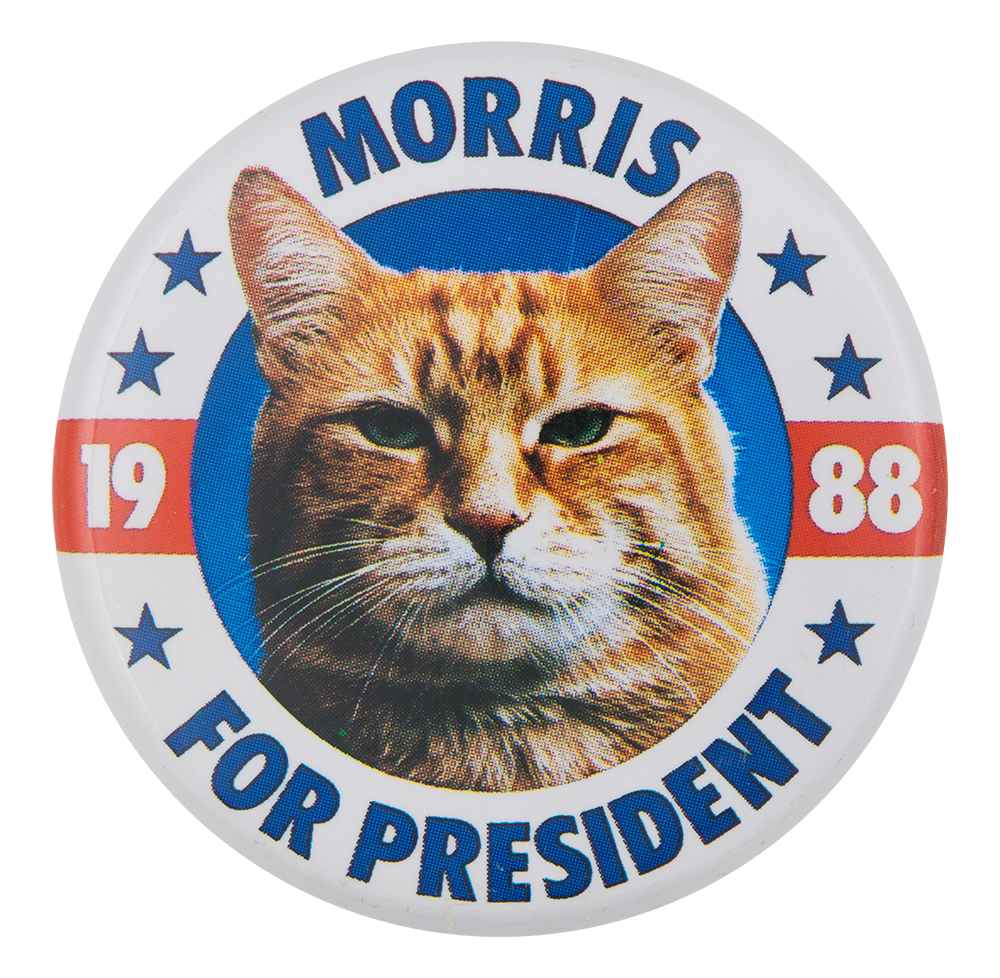 Other famous cats have announced a bid for election including Lil Bub, Grumpy Cat and Morris the Cat, who ran in both 1988 and 1992. My favorite is the 2016 Cat in the Hat campaign. His running mates were Thing one and Thing two. It was a promotion for the book I Vote, You Vote!
Stubbs the cat was the honorary mayor of Talkeetna, Alaska, from 1997 until his death in 2017. Hank the Cat, a handsome Maine Coon ran for the U.S. Senate in 2012 in Virginia. Hank came in third behind the other two major candidates.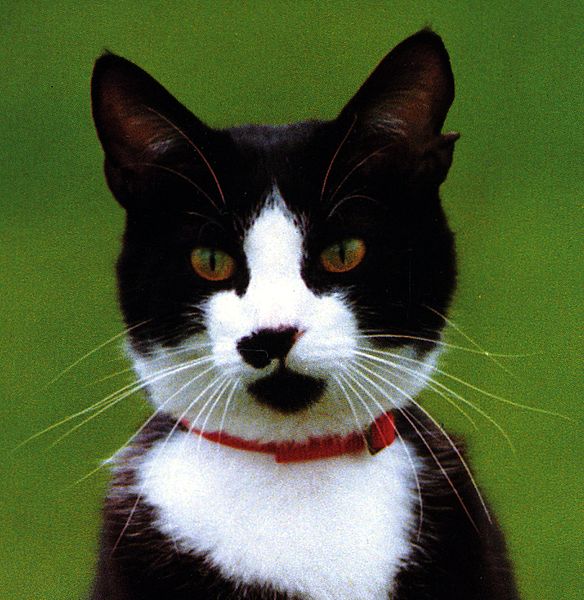 Socks Clinton was the cat of U.S. President Bill Clinton's family during his early presidency. Though Socks never ran for office, he was the purrfect feline symbol. Socks, a stray, jumped into the arms of daughter Chelsea Clinton while she was leaving her piano lesson while the Clinton family still lived in Little Rock Arkansas. Socks moved into the White House and became a public servant. He made visits to schools and hospitals. Children visiting the The White House website would be guided by a cartoon version of Socks.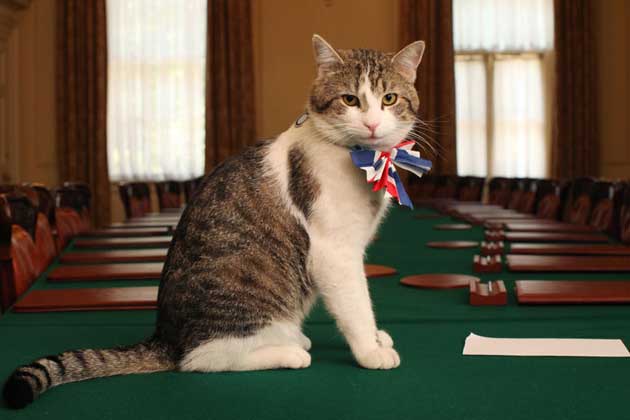 Larry the Cat, is Chief Mouser to the Cabinet Office at 10 Downing Street in the U.K. Larry was recruited from Battersea Dogs & Cats Home in 2011. Larry spends his days greeting guests and inspecting security defenses. He has captured the hearts of the British public and receives gifts and treats daily from his many admirers according to the 10 Downing Street website.
The Purrfect President? Yes, we found a few cats running in 2020 also. Keyboard Cat has hinted at running in 2020. Though I don't think he was very serious. We pressed him for his pawsition on important issues but we never heard back. Melvin the Cat also has a 2020 campaign but hasn't gathered a lot of support.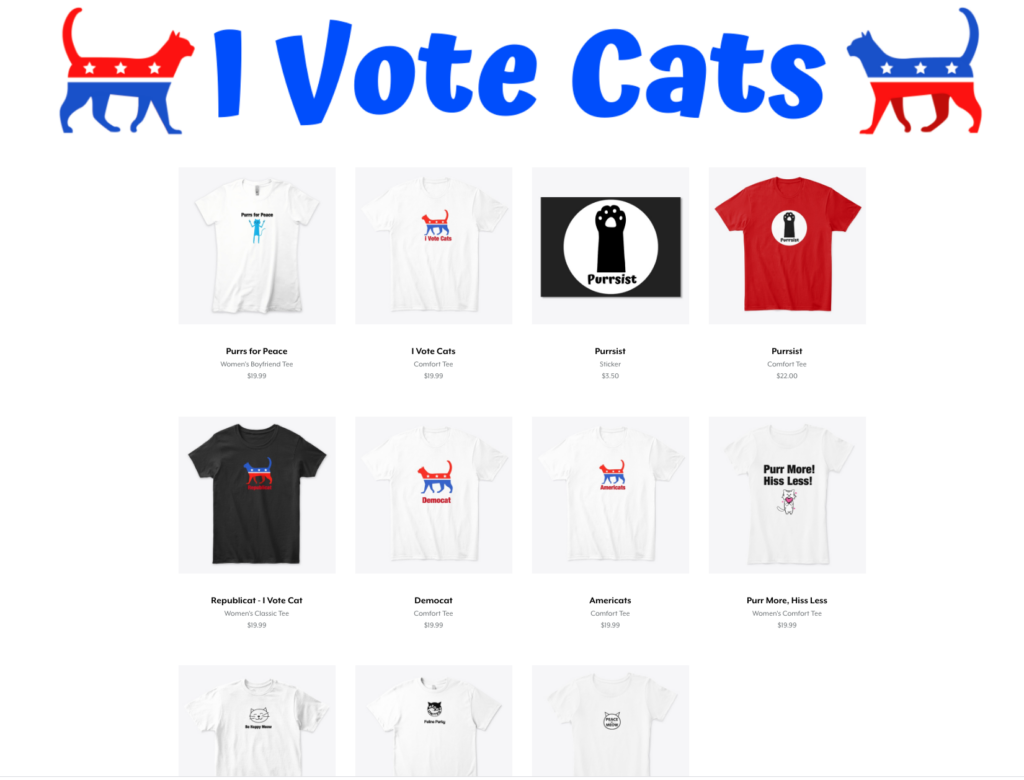 There are plenty of t-shirts and merchandise available. I created a shop and stocked it with t-shirts. I made Democat and Republicat shirts, Purrs For Peace (one of our slogans) Purrsist and Peace Meow. https://teespring.com/stores/i-vote-cats
I also like the Vote Cole and Marmalade 2020 sign and merch that CAM put out recently. (https://teespring.com/votecats) To make it clear, they mentioned it was a joke. But certainly the fans were intrigued. They wanted to know who would be President and Vice President. I think Marmalade would be a great political figure but Cole may also have what it takes to be President with his good looks and cuddly nature.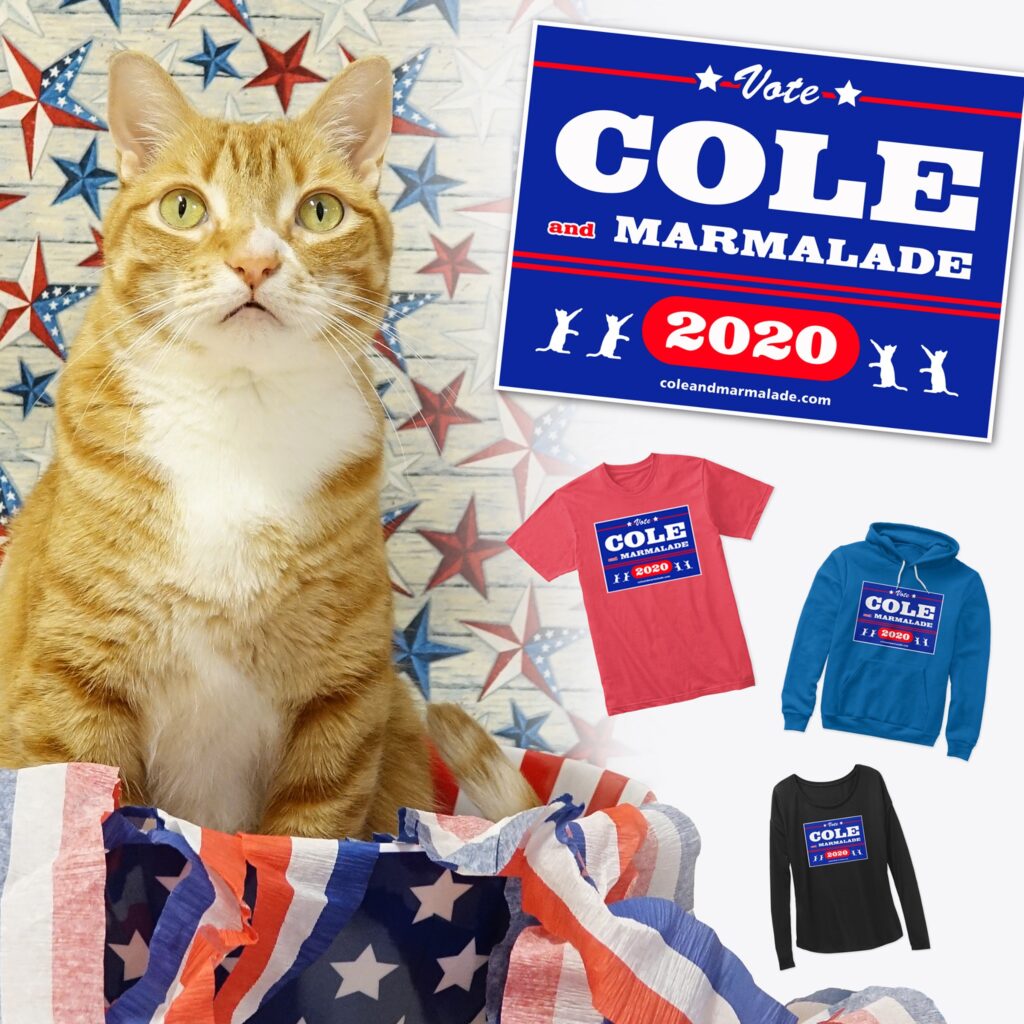 As we got closer to the election, I started to realize that some humans may not find this Vote Cat thing funny and perhaps might even find it insulting and in bad taste. This Presidential election was too intense. Of course we'd all like to cast a feline vote but right now we need to vote for one of the two humans running.
As I continued to work on the video my great love for my country and all that it stands for was on my mind. I wanted it to be pawsitive and inspirational, certainly a tall order. Could cats encourage humans to vote! It would be bipurrtisia and would consist of both Democats and Repulicats so no one was left out. And so the Americats were born.
Americats ask those important questions. Can we have pawsitive change, purrductive leaders and mandatory naps? Our youtube friends responded! They loved it. Called the video the best political ad they had seen. Many told us it made them smile during a turbulent time.
Raymond – As handsome and beautiful as they are, they have my vote! With all the negative things going around its wonderful for something pawsitive to believe in.
Jennifer – Feline Films That was PAWSOME!!! Now that's a message I agree with!
Andrea – Best political ad I've seen. Love the Pawwsitivity! Can't wait to vote. Elfin looks so stylish in his tie; he gets my vote (but don't tell Yogi ?)
A 5th grade teacher asked our permission to show it to her class.
Patricia – This video is so clever! It's one of the few get out and vote "ads" that gets the point across with humor. I am a fifth grade teacher and my students are studying about the election process. It's difficult to find resources that aren't political. Is it okay if I show this to my students? And yes, your Furball are quite handsome in their ties.
She sent us 10 pages of the students' responses. I found tears in my eyes as I read through the response to the video. There is indeed hope for the future.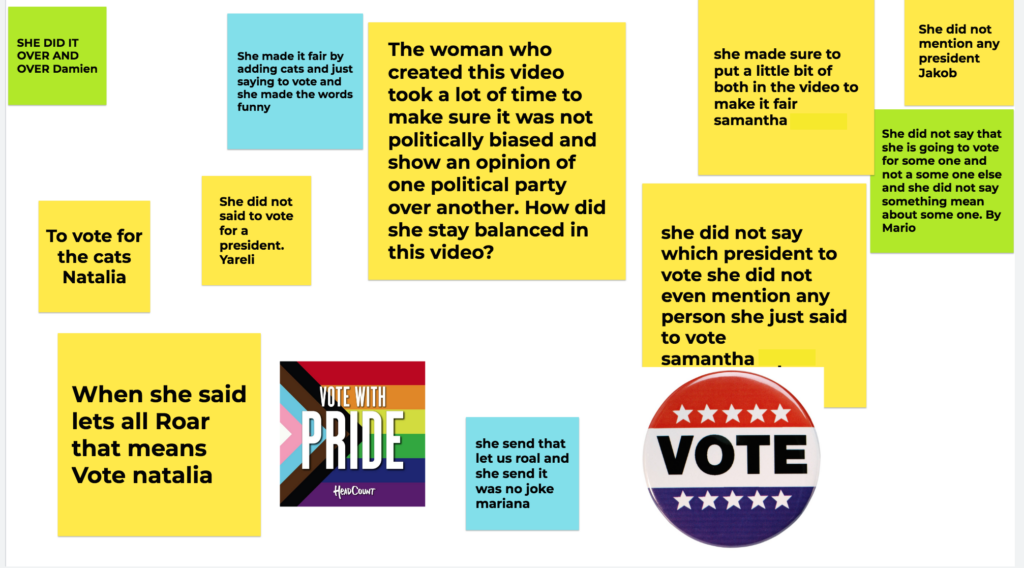 Americats main job was to inspire hope and let other cat people know we are all in this together. So get out there and vote! Hear Us ROAR!