I first heard of Black Cat Appreciation Day in 2011. It was started by Wayne Morris to honor his sister who had passed away and loved black cats. It was not very well known back then. There was a Facebook page and group. I was thrilled and made a simple video to honor my black cat Buddha! I was quite surprised by the response and how well that first video did!
I had experienced the prejudice of black cats when I first tried to find homes for Buddha and his two brothers when they were kittens. (We kept Buddha of course.) My first hurdle was no shelter or rescue would help to get them adopted. It was late August and with Halloween just around the corner no one would take them for fear of devil worship or some freaky witchcraft stuff.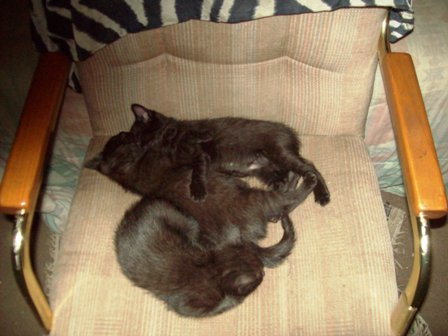 We also learned that there were more black cats in shelters than any other color and that more black cats were euthanized because they were deemed unadoptable. This was because of some ancient myths that was from the middle ages that black cats were bad luck. This bad luck myth is reinforced every year at Halloween time.
How do we change this? We instantly became black cat activists and made it one of our missions to put out pawsitive messages and information about lovable black cats!
Black Cat Appreciation Day grows bigger every year. It is now considered a national holiday and is widely celebrated on social media. Many shelters now celebrate Black Cat Appreciation Day and have successful black cat adoption days.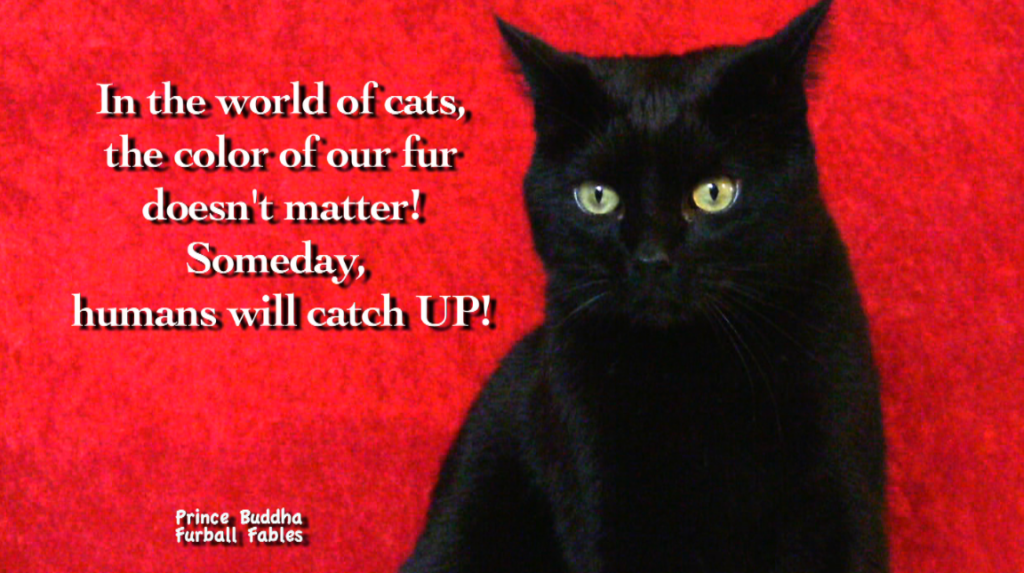 In recent years there have been a number of books put out about black cats. Our purrsonal favorite is Black Cats Tell All by Layla Morgan Wilde of Cat Wisdom 101 and Black Cats of IG. Buddha's dramatic rescue story is featured in this super cool book. The gorgeous full-color anthology features over 100 black cats from all over the world including YouTube stars like Cole and Marmalade and Instagram influencers.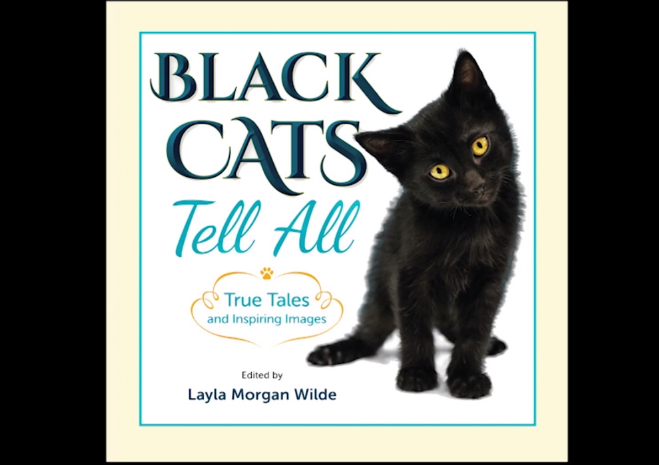 Can we all create a new myth for black cats, that they can be the best pets and enrich our lives with so much love? We sure can! Nine years later things are starting to turn around! Black cats are considered cool. They are in vogue. And finally humans are starting to forget the old myths and are truly appreciating the beauty of these house panthers! Someday those senseless myths will just be a thing of the past. And humans will finally realize that Black Cats Are SOOOO Cool!